Seminars and events at
Eden Hôtel & Spa****
The Eden Hôtel & Spa offers spaces fully dedicated to seminars.
Whether you're looking to accommodate over 100 people in an amphitheatre configuration or hold a management board meeting in a smaller space, we're sure to have the right answer to your needs.
If you wish, the hotel can be totally privatized to make your event unique.
TRY A NEW EXPERIENCE, ORGANIZE YOUR EVENTS AT THE EDEN HOTEL & SPA ****
CAPACITIES
| | Surface (m2) | Height (m) | Nbr of units | Theater Style | Classroom Style | Conference Style | U Style | Cocktail Style |
| --- | --- | --- | --- | --- | --- | --- | --- | --- |
| AUDITORIUM LOHO | 120 | 2,7/2/1,8 | 1 | 115 | - | - | - | - |
| NAG | 50 | 2.5/2 | 1 | 40 | 30 | 30 | 25 | 60 |
| COCODY | 60 | 2,5 | 1 | 50 | 40 | 40 | 35 | 50 |
| AKWABA | 100 | 2.4 | 1 | 90 | 46 | 46 | 40 | 100 |
| SUITE MEETING ROOM 162** | 25 | 2.4 | 1 | 30 | 18 | 18 | 16 | - |
| MEETING ROOM* | 20 | 2.4 | 10 | 20 | 12 | 12 | 12 | - |
| PENTHOUSE | 15 | 2.4 | 3 | 15 | 8 | 8 | 8 | - |
The 120m² <em>L'auditorium Loho</em> is one of the strengths of the hotel. With its 115-seater capacity, the room is equipped with conference chairs with foldable writing surfaces, and full attention has been given to audiovisual equipment. Particularly suitable for presentations using a super-computing system, it is equipped with an HD video projector, a 3m x 2.25m screen and a high-quality sound system.
EQUIPMENT AVAILABLE
Video: 1 Full HD 3000 Lumens video projector, sound system, Blu-Ray Disc player, 19 ″ regie return screen, return screen in the room.
Sound system: 1 PS8 Nexo amplifier, 1 LS400 Nexo subwoofer, 2 PS8 Nexo loudspeakers, 1 12-input analog mixing console, 2 HF handheld microphones, 2 HF lavalier microphones, 2 swan-neck microphones
Stage: 6.30m x 2m
Equipment: 1 plexiglass design desk, flipchart and markers, mineral water (33cl), notepads, criteriums and candies.
More photo...
20m²

MODULAR MEETING ROOMS
Nine of our bedrooms are fully equipped with cleverly-designed retractable furniture. The room can therefore be easily turned into a 20 m² meeting room. Ideal for meetings by sector or region, each room can accommodate up to 12 people in a 'U' shape, and all with daylight.
Equipment available
Projection screen, LCD Screen, flipchart and markers, mineral water (33cl), notepads, criteriums and candies.
More photo...
25m² + 20m²

bis MEETING ROOMS
Turn our junior suite into a breakout room. Whether you want a 20 m² room in a 'U' shape for 12 people or a 25 m² room in a 'U' shape for 15 people, our junior suite will be ideal for board meetings. You can also use its terrace for coffee breaks. Access to the bedroom part and lounge part is via 2 different doors.
Equipment available
Projection screen, LCD Screen, flipchart and markers, mineral water (33cl), notepads, criteriums and candies.

The hotel penthouse may also be used as a breakout room.
More photo...
OUR OFFERS
The Eden Hotel & Spa**** offers you different packages according to your specifications..
NAUTICAL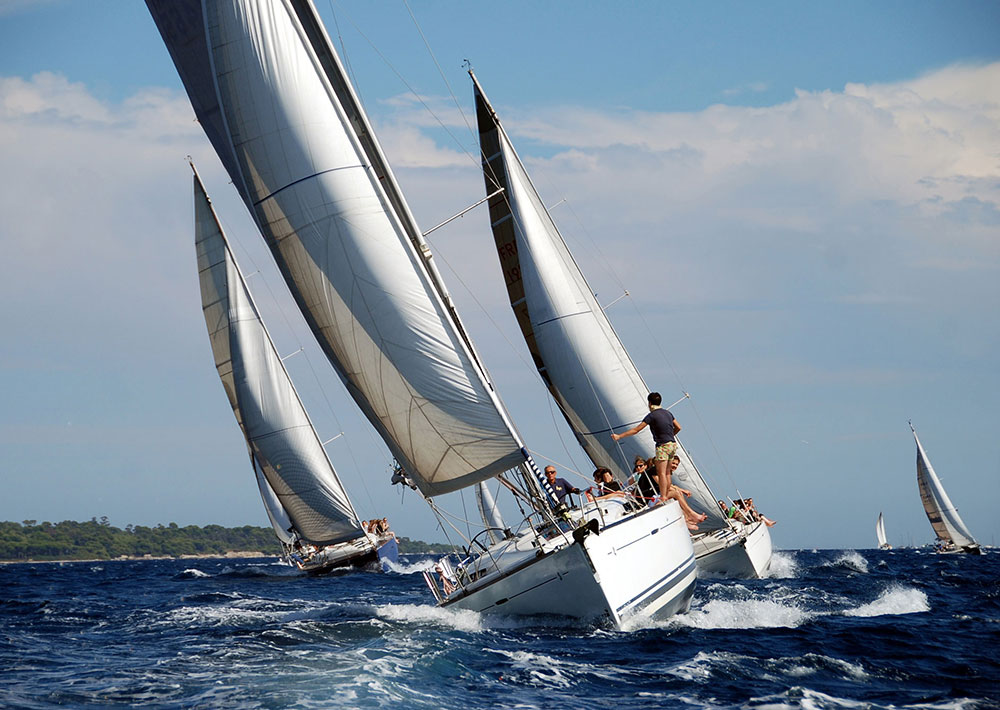 REGATTA
The Regatta is certainly the team building activity that most promotes team spirit and competition!
After a briefing on safety, the operation of the sailboat and the responsibility of each position, the crew is made up: 1 skipper, 1 navigator tactician, 1 coxswain, 2 tacklers, 2 winchers, 1 bow crew and 1 to 2 mainsail crew .
Departing from Cannes, the regatta will allow participants to contemplate the most remarkable sites of the Coast, such as Cap d'Antibes or the Lérins Islands.
During the regatta, it is interesting to highlight the parallels between the world of business and the sailing.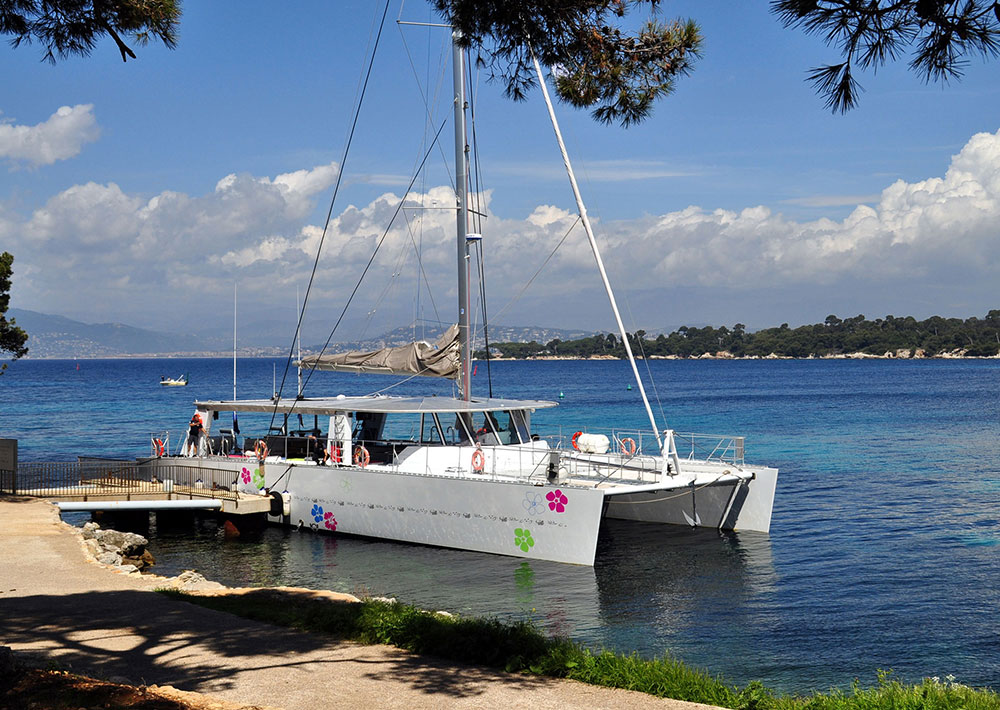 MAXI CARATAMARAN
Embark on our maxi catamarans and let yourself be carried away by a moment of relaxation and emotion!
Our crew made up of skippers, sailors and hostesses, all experienced and graduated from the Merchant Navy, will guarantee you a professional and dynamic service. Our goal is to satisfy you by offering you maximum comfort and safety!
Departing from Cannes… Relaxing, swimming, and discovering the natural heritage of our Mediterranean coasts. At your disposal, you will be offered free diving equipment (palm, mask, snorkel), sea kayaking. Relaxation / swimming break in the turquoise waters between the 2 Lérins islands.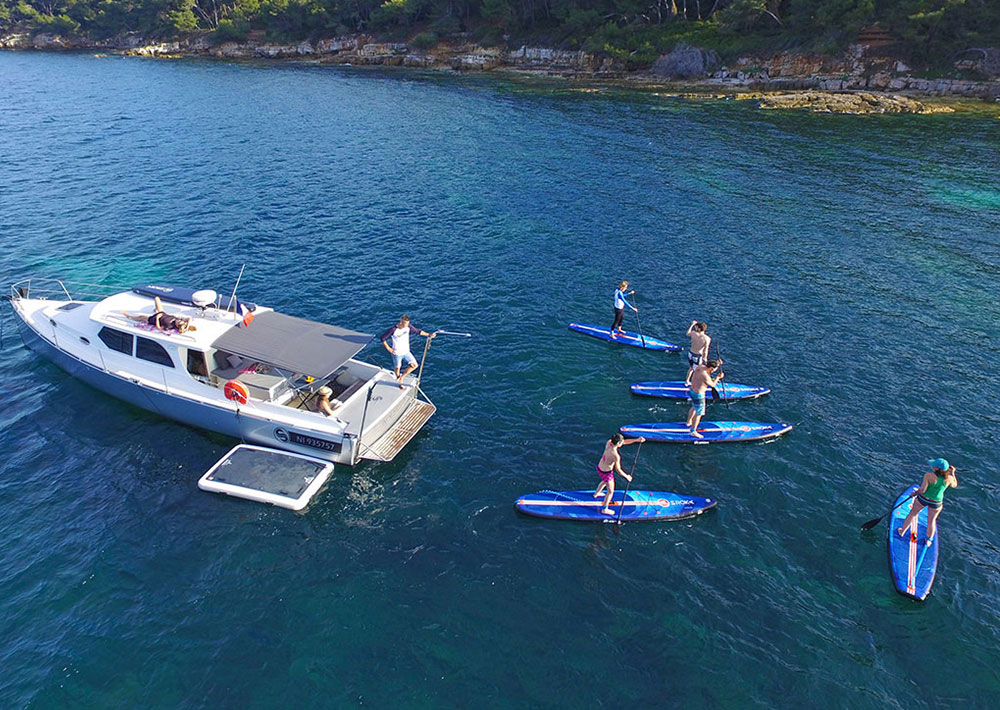 MOTORYACHT & PADDLEBOARDS
BOATING, PADDLING, CHILLING.
A boat as a floating and ephemeral nautical base during your events on the French Riviera!
The "nautical base" can accommodate groups of 10 people in rotation throughout the half-day or day …
All comfort on board: Sun loungers, deck toilets and shower, indoor and outdoor dining areas, inflatable platform, as well as safety equipment. Optional: Sea excursions with Stand Up Paddle activities (up to 20 boards available)
TEAM BUILDING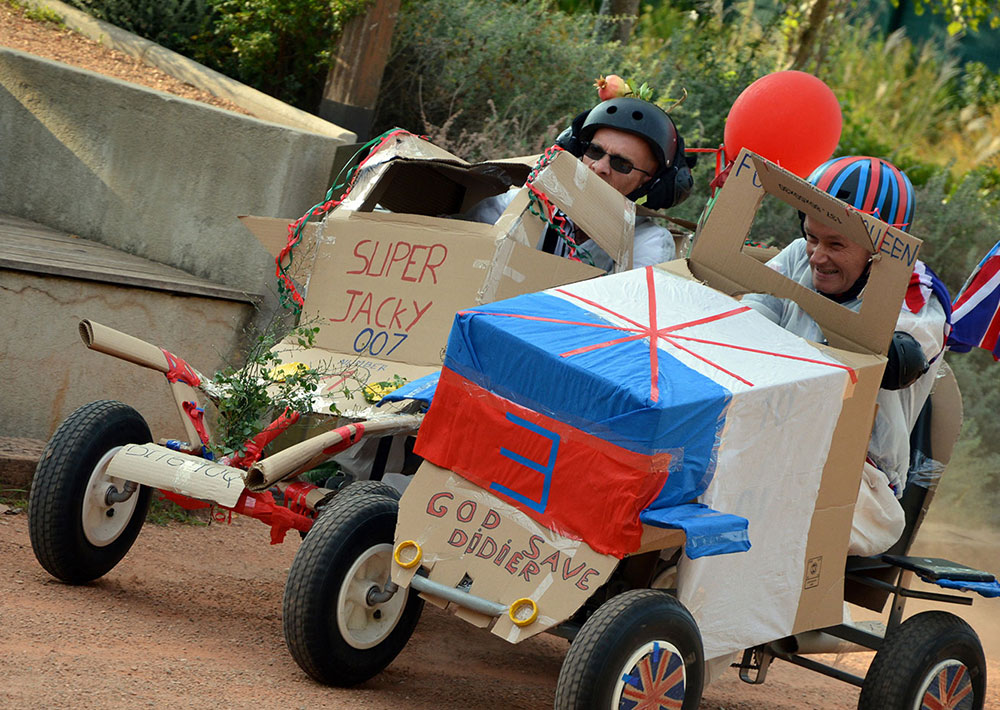 CUSTOM SOAP BOX DERBY
Take part in a competition accessible to all, fueled by creativity and team cohesion!
No need to go fast, this unique, non-motorized race alike challenges experienced and amateur pilots to build and customize eccentric human-powered SOAP BOXs!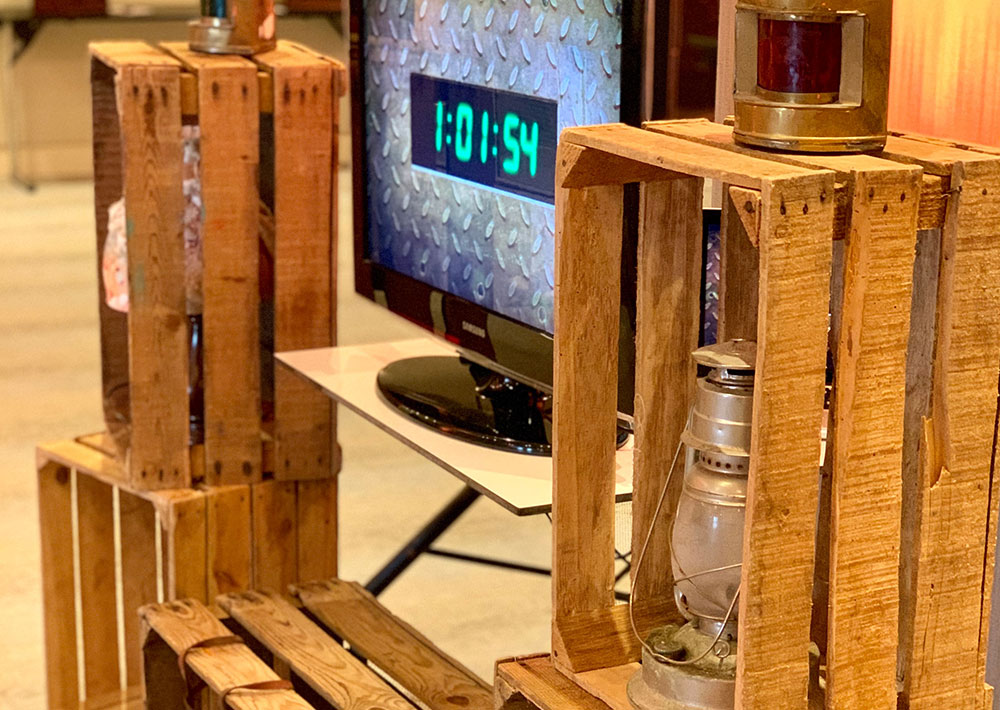 ESCAPE GAME IPAD
Ninety minutes will not be enough to stop the machine! Equipped with iPads and gathered in a team, players will have to organize themselves to solve the egnima and master augmented reality in order to permanently destroy the machine before the big catastrophe. Communication and analytical skills are necessary to defeat the machine. Who will emerge victorious?
We install the decoration and supply the iPads and game supports in order to offer total immersion. Our escape game is only possible indoors.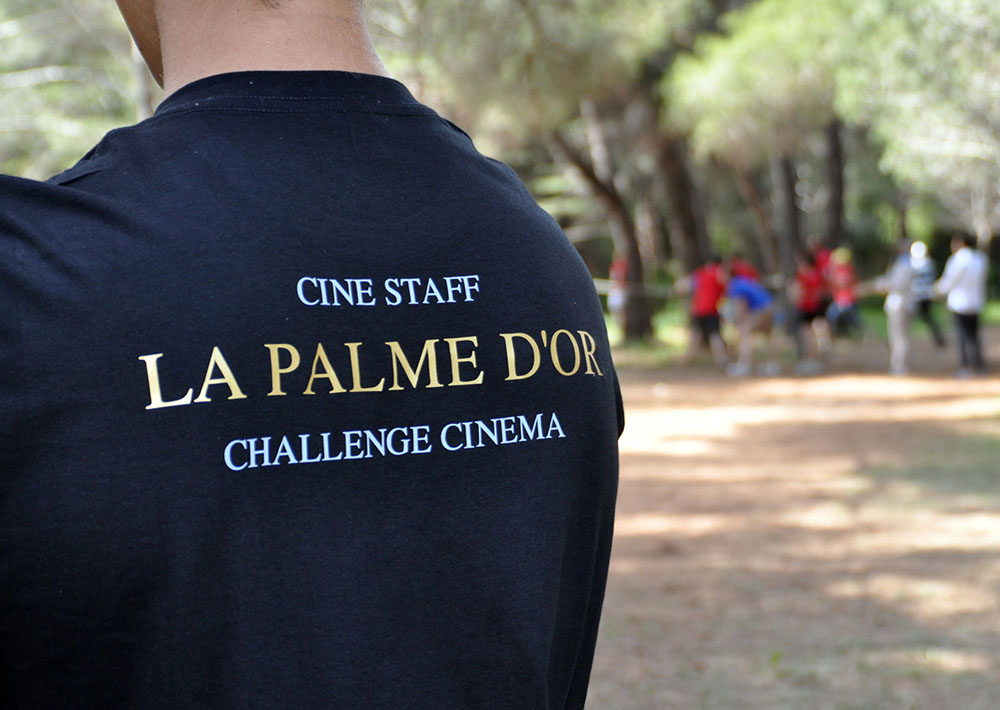 PALME D'OR CHALLENGE
Go in search of the Palme d´Or!
In the heart of Sainte Marguerite Island in the Bay of Cannes, in your hotel or in town … Go in search of the Palme d´Or! Divided into teams, participants will face different workshops inspired by the greatest masterpieces of cinema, retracing the selection of the Cannes International Film Festival. You select the workshops yourself according to the profile of your participants!
CULTURE AND DISCOVERY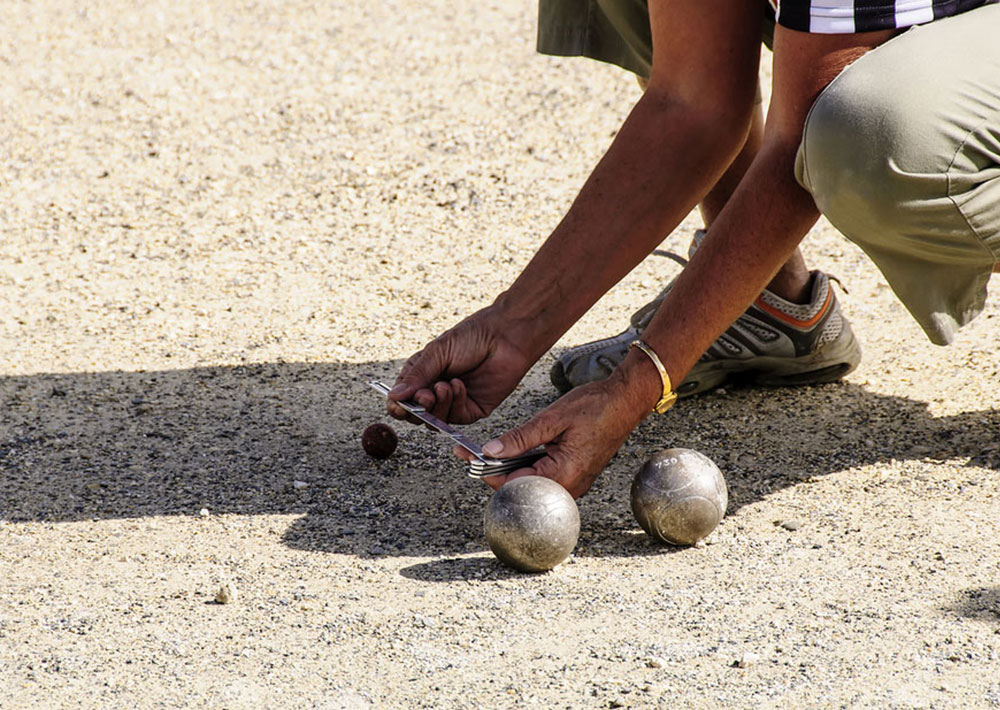 PÉTANQUE
Come and learn about national sport in Provence in a private boules area in Nice or on the village square! A popular game between friends, created in 1910 in La Ciotat.
Not a passage in our region can take place without having tasted this moment of conviviality and relaxation. Today everywhere in France, it is the team building activity par excellence that is often enhanced with a tasting of Pastis and Absinthe. To the air of a tavern, a game of pétanque, it's nice!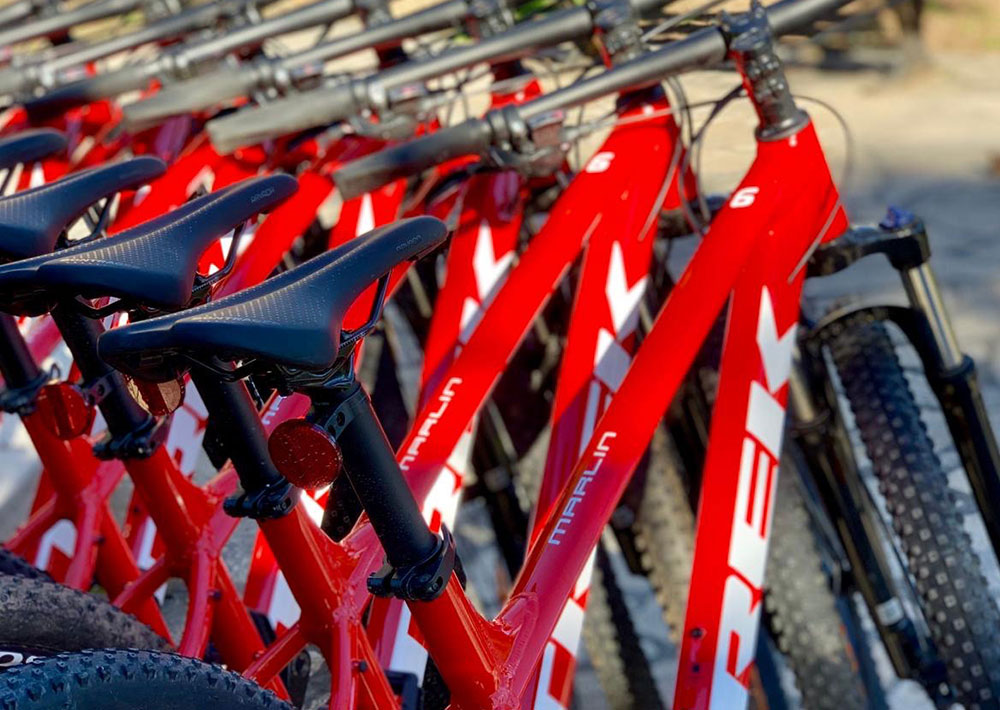 HANDLEBAR AND POLAROID
A vintage bicycle photo rally to discover Cannes in an unusual way!
This is not a race: the goal is to look for clues, take pictures of them and t accumulate the maximum number of points. Equipped with the new Polaroid, the teams discover the history of the sites visited by bike. Teams of 8 to 10 cyclists, equipped with a Polaroid camera and mountain bike type bikes will roam the streets of Cannes for 2 hours in search of targets to photograph in a limited time.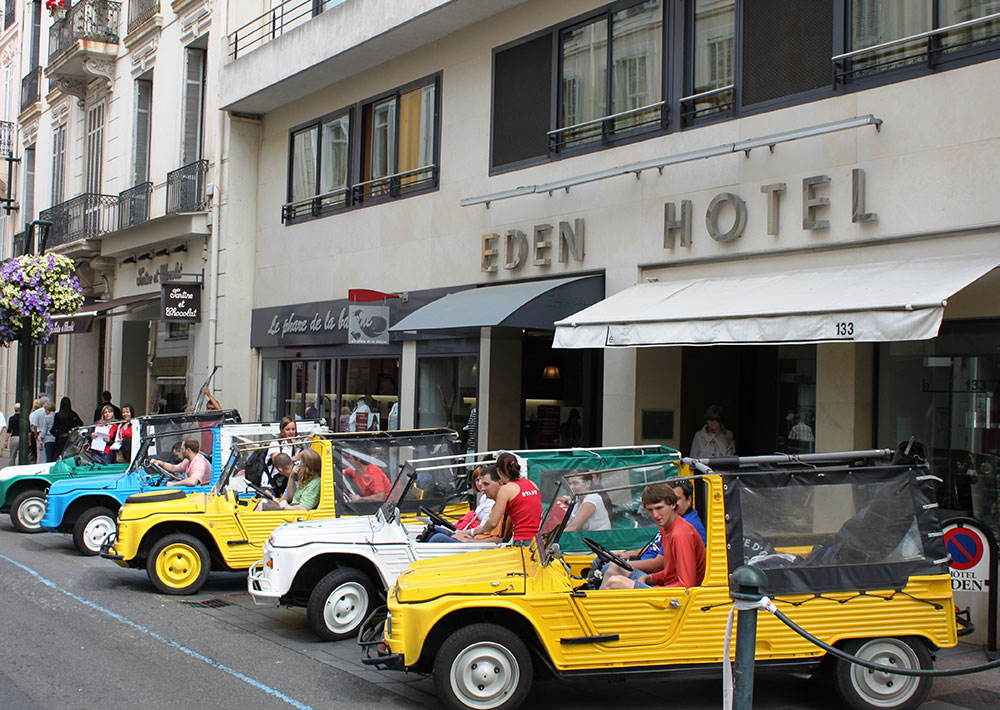 RALLY AUTO MEHARI
A fleet of 20 iconic vehicles that can accommodate 80 participants to reconnect with the vintage pleasures of old-fashioned driving.
Otherwise called the adventurer, the fun and playful "Méhari" will give you a sense of freedom. Come relive or discover the emotions that the eternal vacationer and the timeless muse of the 68s gives you.
The Mehari Rally is a great car rally where participants drive iconic vehicles and discover the different villages of the hinterland, through different team building workshops on the theme of Provence.
SO LOCAL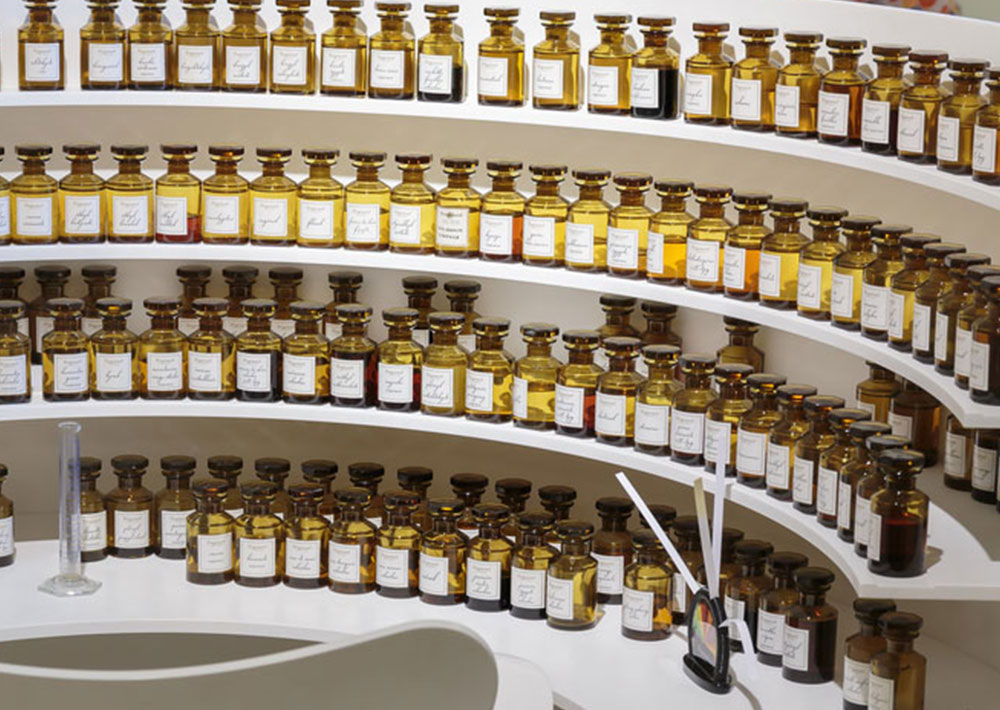 THE PERFUMER APPRENTICE
Slip the time of a workshop into the shoes of an apprentice perfumer by personalizing an eau de toilette… An unforgettable, fun and captivating sensory experience centered on the creation of a scent in aromatic notes, citrus fruits and Orange Blossom. Lasting 1h30, the "Apprentice Perfumer" workshop is led by a perfumery professional and takes place in a classroom reserved for this purpose in a factory in Grasse « Fragonard » or in a the Fragonard shop -on the Antibes Street – in Cannes..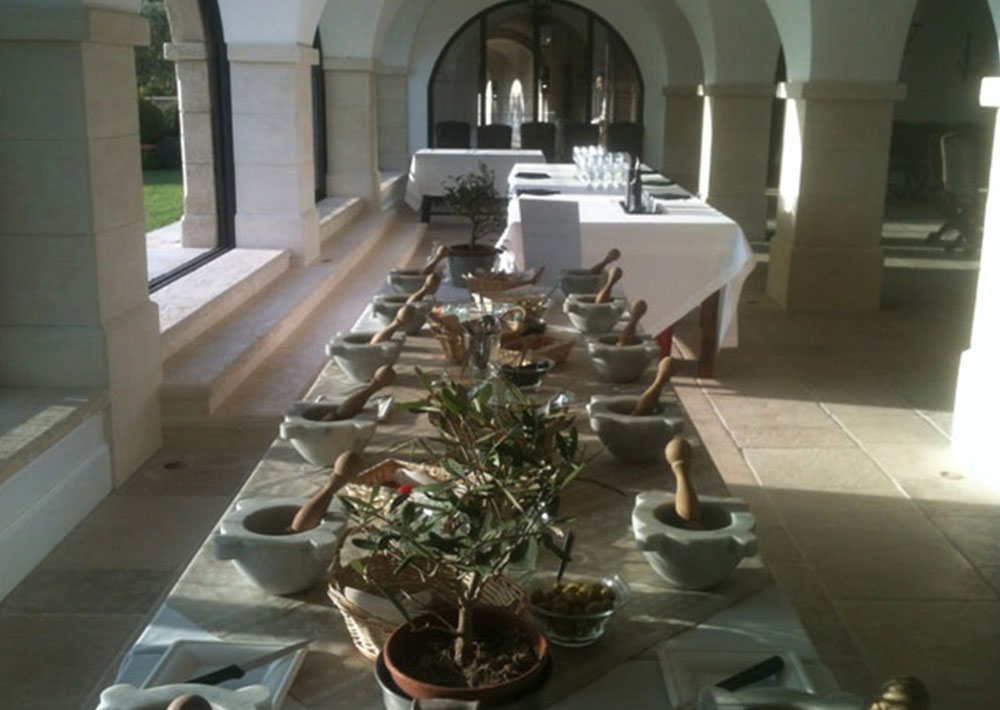 COOKING CLASS
Introduction to Provencal cuisine
Outdoors or indoors, on the French Riviera or elsewhere, many workshops are offered to energize your breaks, cocktail parties, etc. or enhance your car rallies, pedestrian rallies in the villages … These workshops are fun and rich in information on the local food. Groups can be made up of 50 to 500 participants and coordination is ensured by an agricultural engineer. Manufacture of tapenade, anchovy, pesto, fruit and flower verrines …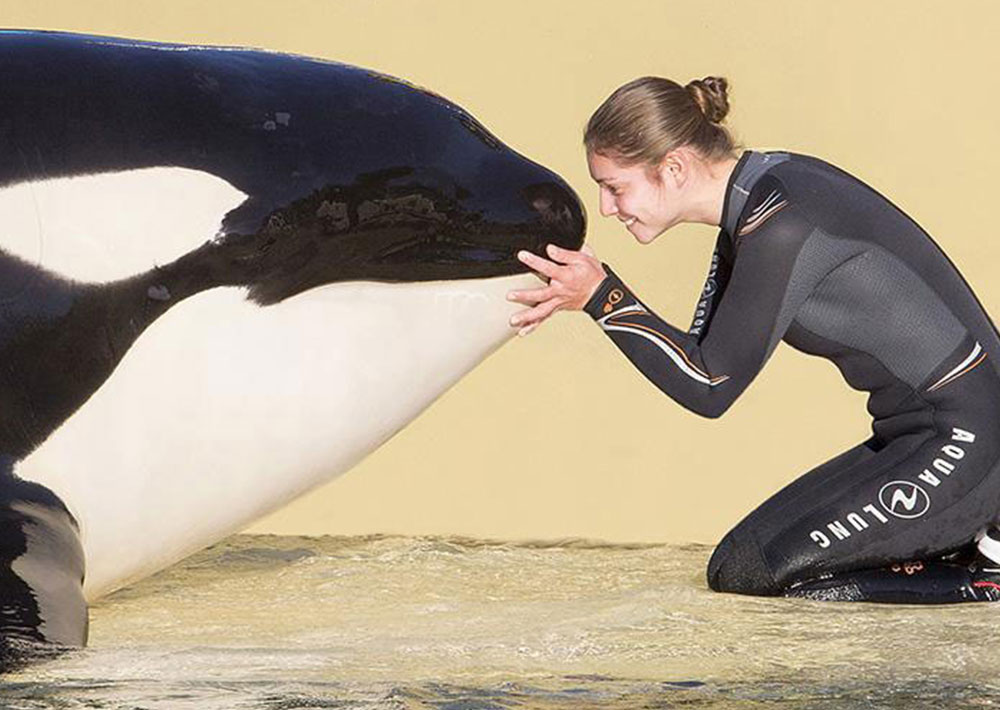 ANIMAL INSTINCT AT THE SERVICE OF THE COMPANY
A seminar in an original place.
Parallel between learning killer whales in Marineland and the life of employees in a company.
TOPICS COVERED: communication, leadership, management, reward, reinforcement, tensions, management of refusals, hierarchy …
You will also discuss the importance of values, support for employees and barriers to motivation.
Workshops to illustrate the content.
ECO FRIENDLY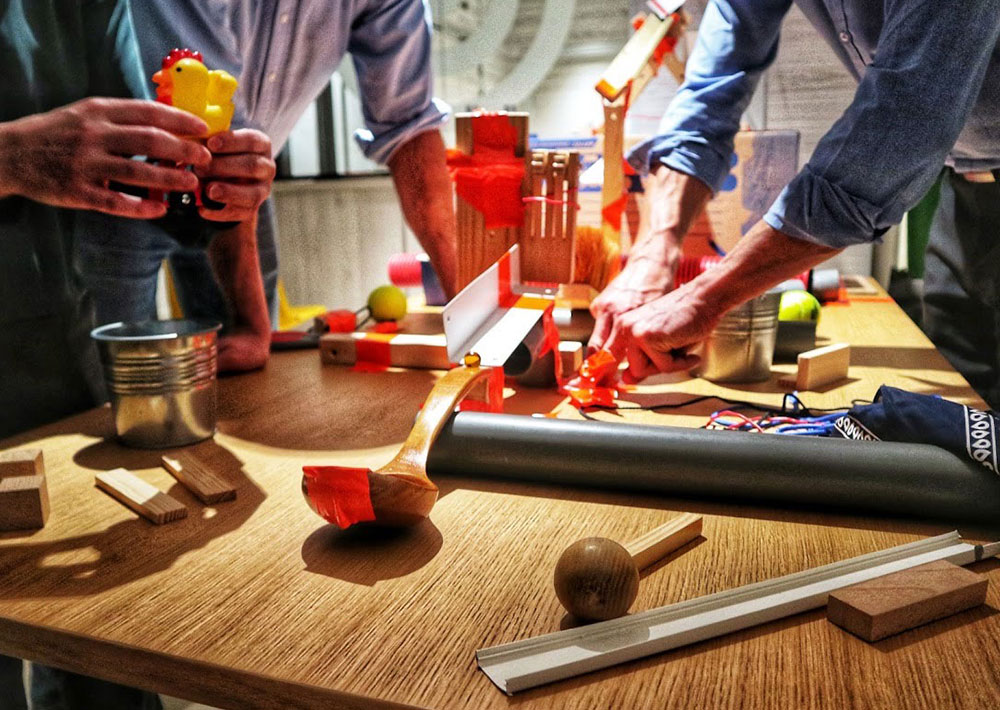 CHAIN REACTION
Collaborative and sustainable development activity!
The " CHAIN REACTION " is a particularly creative team building where each team follow the same common goal: the construction of a " chain reaction " from recovered materials.
A GOLDBERG RUBE MACHINE type construction: a series of enthronements (each caused by the previous one) propagating from a starting point to an ending point. " A ball rolls in a tube, hits a small car, the car moves forward and drops dominoes, the last domino pushes a dart which makes a balloon burst, this one releases… ".
Every detail counts and everyone is responsible for the success of the project, just like in a business.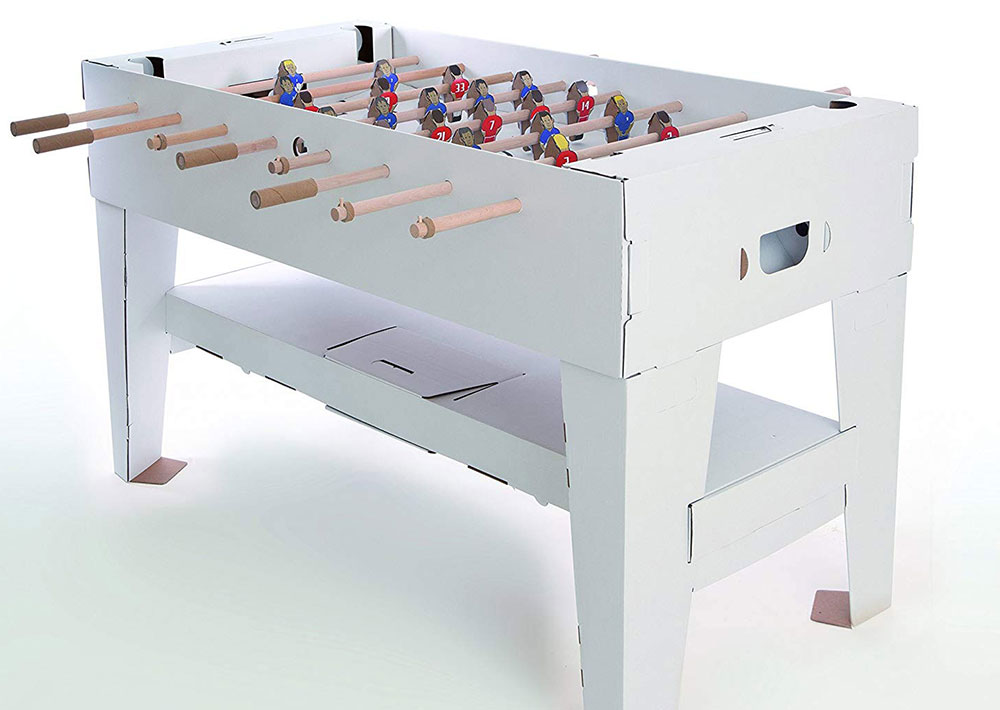 BABY FOOT CONSTRUCTION
The construction of cardboard Babyfoot is a collective activity that requires creativity and team cohesion.
The "Babyfoot Kustom Contest" is practiced indoors or indoors. Babyfoot are made exclusively from recyclable cardboard and wood. Wake up the artist in you and decorate a babyfoot with markers and accessories according to the theme chosen by the team! Large rotating tournament on Table football after the customization!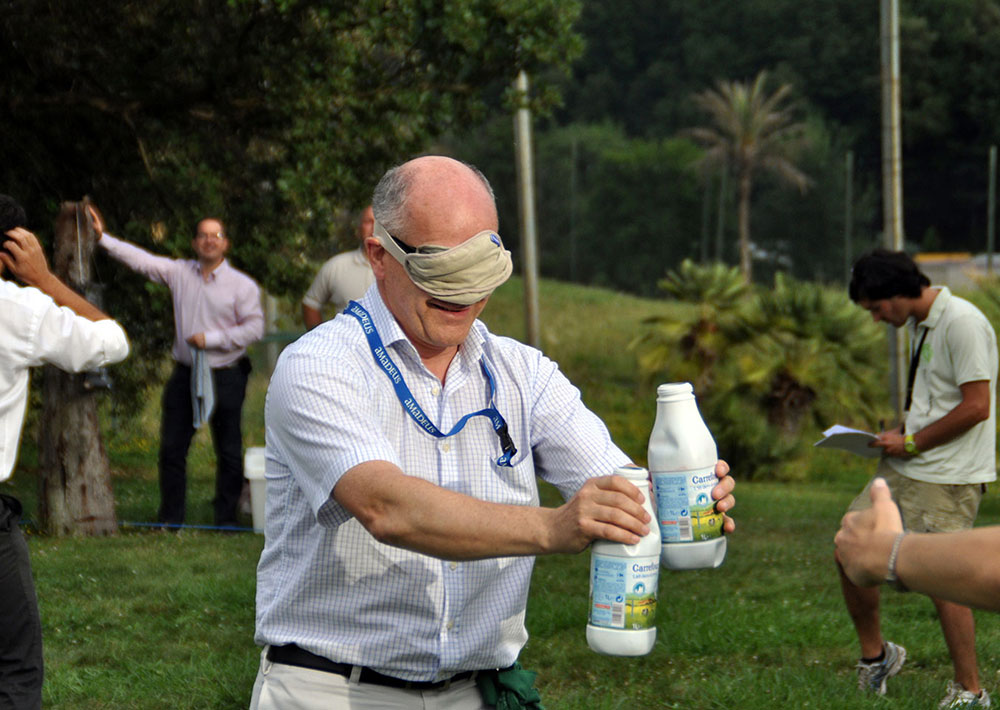 ECO-DEFI
Our planet is in danger, we must act quickly to protect it!
The Eco Challenge does not claim to solve deep ecological problems in a few hours but offers, with the help of fun activities, to make participants aware of certain essential daily actions because it is really the sum of personal initiatives that will save the riches that the Earth offers us.
EVENING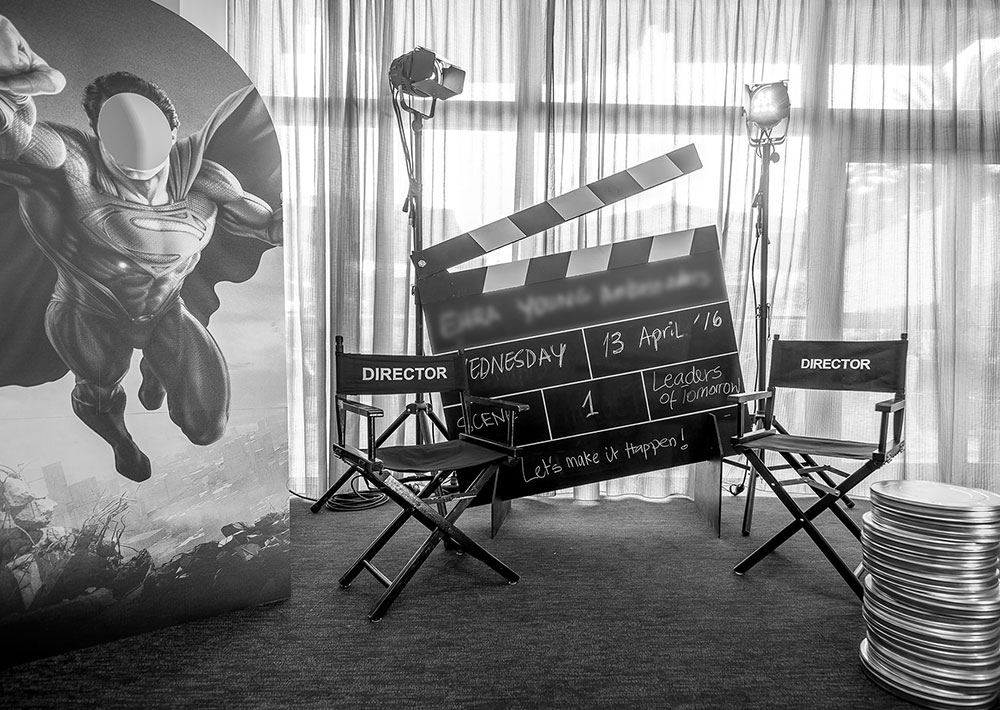 CINEMA EVENING
Make your evening a real Film Festival and immerse yourself in a world of rhinestones and glitter for an unforgettable evening …
Upon their arrival, participants are greeted with music. In the room, the decoration representing the Great Moments of Cinema transforms the space for a big thematic evening. Once at the table, imposing buckets of sweet or savory popcorn are available to the guests … The participants are then called to vote and give the answer to the Master of Ceremony. At the end of the quiz, the 3 best teams are announced but only one will be rewarded … Our DJ ensures the musical atmosphere throughout the evening in order to be sure to train your guests on the dance floor at the end of the meal.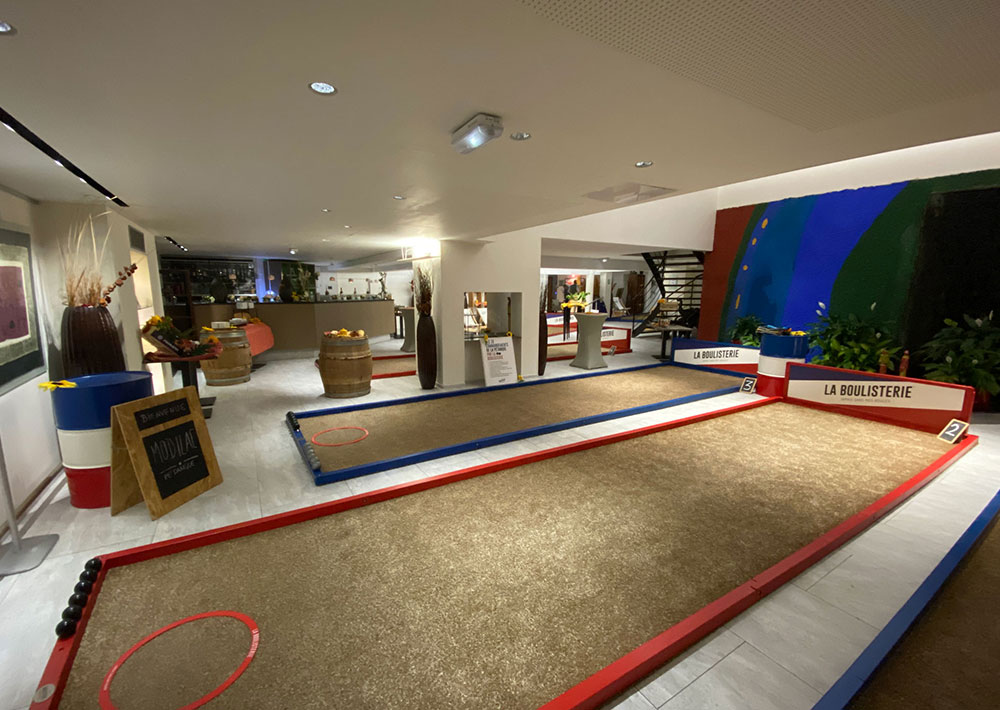 EPHEMERAL PETANQUE "LA BOULISTERIE"
Installation of ephemeral petanque grounds dedicated to events. Indoor or outdoor pétanque entertainment and Made in France decoration.
For the first time in the history of boules and aperitifs, La Boulisterie invented a concept for playing pétanque anywhere, anytime and in any weather … Ephemeral pétanque grounds!
As soon as the space is flat, in 45 minutes we set up a capsule made up of two ephemeral petanque grounds with a synthetic coating, embellished with our Frenchie decoration elements.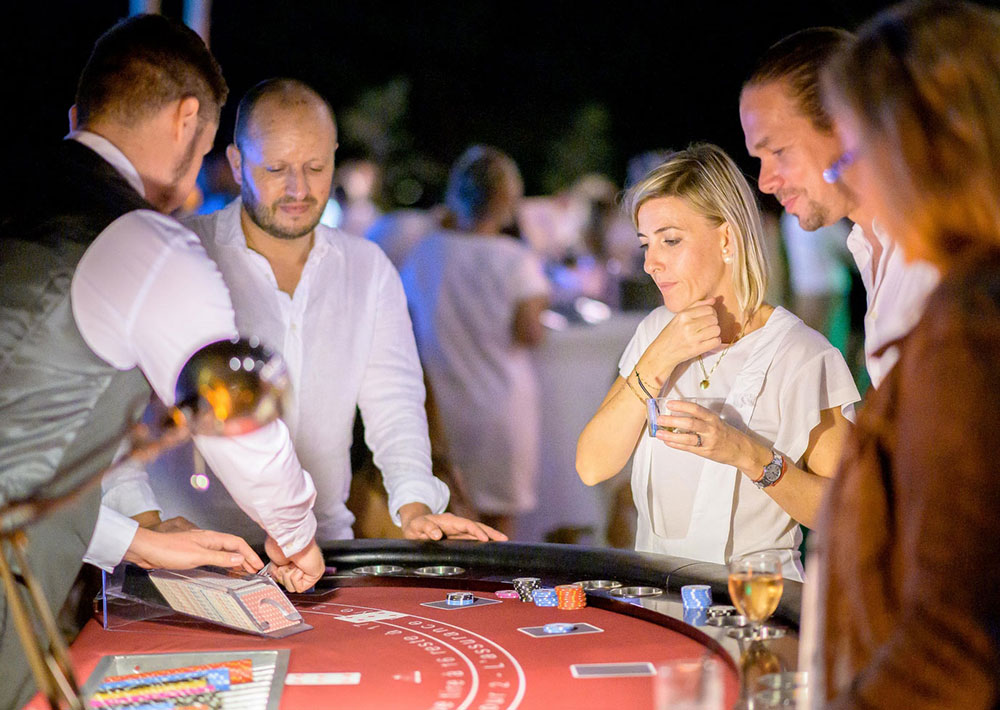 DUMMY CASINO
For a fixed period, players bet on different games according to their wishes.
The Dummy Casino is an interactive animation which consists in betting tokens at the gaming tables in order to make the initial bet grow. The Dummy Casino is played either individually or in teams of 8 to 15 people. For a fixed period, players bet on different games according to their wishes. At the end of the evening, an auction led by a host allows the luckiest players to acquire prizes.
We also offer: visits, fun activities, unusual courses, themed courses, olympics, hiking, horseback riding, nautical activities, gliding, initiation or courses on the golf courses of the region, mountain biking rally, 4 × 4 rally …